NEWS
Bladnoch Releases Rare 17 Year Old Single Malt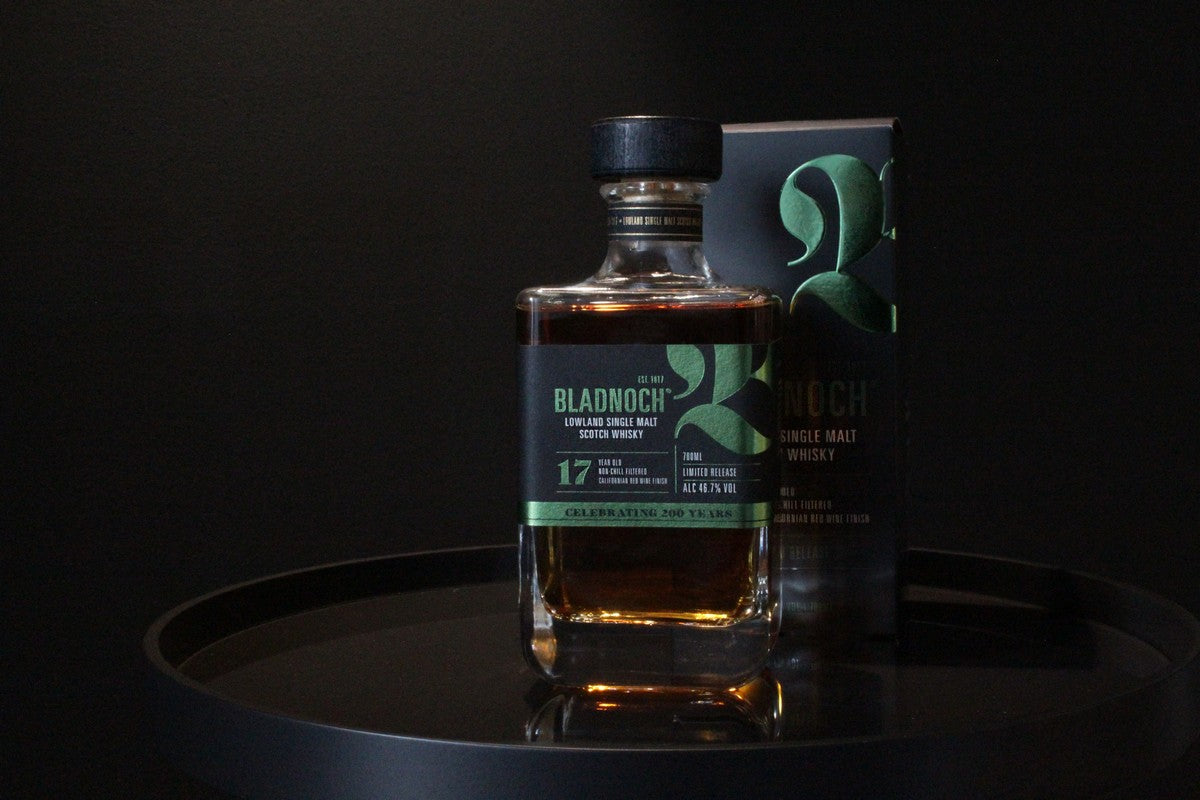 Finished in Californian red wine casks.
Hand crafted at our 200 year old distillery, the 17 Year Old is a limited release Single Malt Scotch Whisky. The liquid was originally filled into ex Bourbon barrels in 2001 and then disgorged and re-filled into ex Californian red wine casks over two operations in March 2016 and January 2017. A blend of the two vattings, this smooth expression is bottled at 46.7% and is non-chill filtered for the richest flavour.
The 17 Year Old displays hints of juicy cherries and dried fruits on the nose, spicy oak and orange marmalade on the palate and a malty flavour to finish. Made using the pristine water from the River Bladnoch and locally grown barley, the Bladnoch 17 Year Old is smooth and complex.
Owner David Prior describes the new release as "my favourite Bladnoch yet. This one is an absolute stunner."
This expression is the latest in the Bladnoch Single Malt range that includes:
– Bladnoch 10 Year Old matured in Bourbon casks, recently awarded best Lowlands Single Malt 12 Years & Under at the 2019 World Whisky Awards.
– Bladnoch Samsara, matured in Bourbon and red wine casks, Gold medal winner at 2018 Scotch Whisky Masters.
– Bladnoch Adela, matured for 15 years in Oloroso Sherry casks, Double Gold winner at 2017 San Francisco Spirits Competition.
– Bladnoch Talia, the 25 year old Single Malt finished in new oak casks, Double Gold winner at 2017 San Francisco Spirits Competition.
– Bladnoch Distillery's state-of-the-art visitor centre have opened its doors in June 2019. Tours of the iconic distillery and tasting sessions of the award-winning range are available to the public.
Bladnoch Distillery is an independently owned Whisky distillery located in the Scottish Lowlands. Since being purchased in 2015 by Australian entrepreneur, David Prior, Bladnoch Distillery has undergone a renaissance, launching their line of award-winning Bladnoch Single Malt whiskies and their contemporary brand of Blended Scotch Whiskies, Pure Scot. In 2018, Bladnoch Distillery celebrated its 200 year anniversary making it one of the oldest distilleries in Scotland.
TASTING NOTES:
Colour: Copper red.
Nose: Rich and composed, dried fruit, coffee, cherries, toffee, vanilla and sweet oak.
Palate: Lively but smooth. Spicy oak, prunes, orange marmalade, cherries, with hints of liquorice and cinnamon.
Finish: Quite complex, malty, dried fruits, shortbread and spicy lightly peppery oak.
46.7% ABV