SAMHLA
/SÃŨLƏ/ NOUN
'Symbol' or 'likeness' in Scots Gaelic
The Samhla Collection is a family of ultra-rare single malt whiskies, from Bladnoch Distillery, that symbolises three generations in vintage form: 1966, 1990 and 2008. Like members of a family, each expression shares a likeness – the quintessential Lowlands characteristic of Bladnoch – but are also totally unique in themselves.
After nearly 200 years of storied history, Bladnoch Distillery was brought back to life in 2015 by David Prior and his prodigious passion for Scotch Whisky. The Samhla Collection is the embodiment of authentic human relationships that shines a light on Lowlands whisky once more.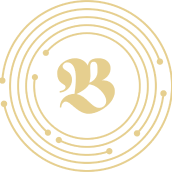 The
McCLELLAND
DISTILLED 1966 .
1 of 15
Representing our past and honouring our provenance, this extraordinary whisky was distilled on 14th July 1966 and is the oldest ever release from Bladnoch. The whisky tells a story of a different era and allows us to reflect on our incredible history.
Delicate yet complex, having been matured in an American Oak cask, the overall character recalls an image of the McClelland brothers, John and Thomas, walking along the lade at the distillery as all those who have come before us would have since 1817.
NOSE/AROMA

Gentle and Delicate Nose, with Fresh Green Apples along with Herbal Fresh Cut Grass and Forest Aromas.

TASTE/PALATE

Orange Peel, with Chocolate and hints of Mint Leaves and Polished Oak.

FINISH

Sweet with Subtle White Pepper, leading to a Long, Dry Mouthfeel.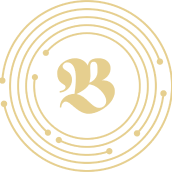 The
PRIOR
DISTILLED 1990 .
1 of 50
Representing our present, the 1990 vintage hails from a phenomenal Spanish Oak cask, a Pedro Ximénez Butt. Distilled in 1990, the same year David Prior began his entrepreneurial journey, leading him to the present day as the owner of our historic Scotch distillery.
David became the owner of the distillery in 2015 with a vision to restore the distillery as the heart of the local community. Our success has been achieved through his vision and having the courage to lead his team through challenges to build what we see today.
NOSE/AROMA

Rich with Liquorice Sticks, Dried Apricots and Dark Dates.

TASTE/PALATE

Dark Dates with Almonds and Subtle Cloves.

FINISH

Long and Viscous with a slight Pepperiness.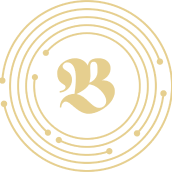 The
SAGE
DISTILLED 2008 .
1 of 100
Representing our future, this whisky was drawn from two perfect American Oak Red Wine Hogsheads distilled in 2008, the year David Prior's daughter, Sage, was born. When we make whisky we consider the future, ensuring our whiskies are sustainable for decades to come.
In our warehouses we lay down innovative casks of the highest quality, so that one day we can hand over a 'treasure chest' of whisky to the next generation. We don't know the world they will inherit decades from now, but we endeavour to provide them with everything they will need to be successful in their own journey.
NOSE/AROMA

Floral Herbs with Chocolate Coated Dark Cherries, hints of Cinnamon Sticks and Honey.

TASTE/PALATE

Black Cherries, with Strawberry Jam and Cracked Black Pepper.

FINISH

Fruity with Black Pepper Warmth.